William Donaldson
-Doctor- (1944 - )
William Donaldson was born in Ellon in the north east of Scotland in 1944. He was raised in Fraserburgh. His father's family came from the Angus and Deeside glens and the Mearns. But it was among his mother's folk from the fishing villages of Inverallochy and Pennan that from infancy he was immersed in traditional music.
He began learning the pipes at the age of 12 when "Mr Drummond", an ex City of Dundee Police Piper came to the area. On moving to Aberdeen University he joined their Officer Training Corps pipe band, becoming pipe sergeant and then Pipe Major. His first composition to have a public airing was the retreat air "Union Glen"on the 1960's BBC radio programme Chanter. The band gave a focus for experiment in the light music repertoire, which one band member who went on to great fame in the piping world summed up nearly thirty years later as having "broadened my musical horizons and had a great effect on my musical attitudes".  From 1969 to 1977 he studied piobaireachd with Robert Bell Nicol, who agreed to teach him tunes outside the competition repertoire. A stay in Glasgow in 1974 also enabled him to study with Donald MacPherson.
Willie Donaldson's Ph.D. on Jacobite song pioneered a new area of scholarship, a study of the nature of transmission in the traditional performing arts beginning with the broadside songslips from the 17th and 18th centuries. This approach was developed further in various published studies of the song, instrumental music and language of the Scottish people. Donaldson's knowledge of the historic repertoire is reflected in some of the little known older tunes and settings included in his light music collection, published by Ceol Sean at www.ceolsean.net, the first new collection of bagpipe music committed exclusively to the medium of CD-ROM, with the title From Broadside to Broadband.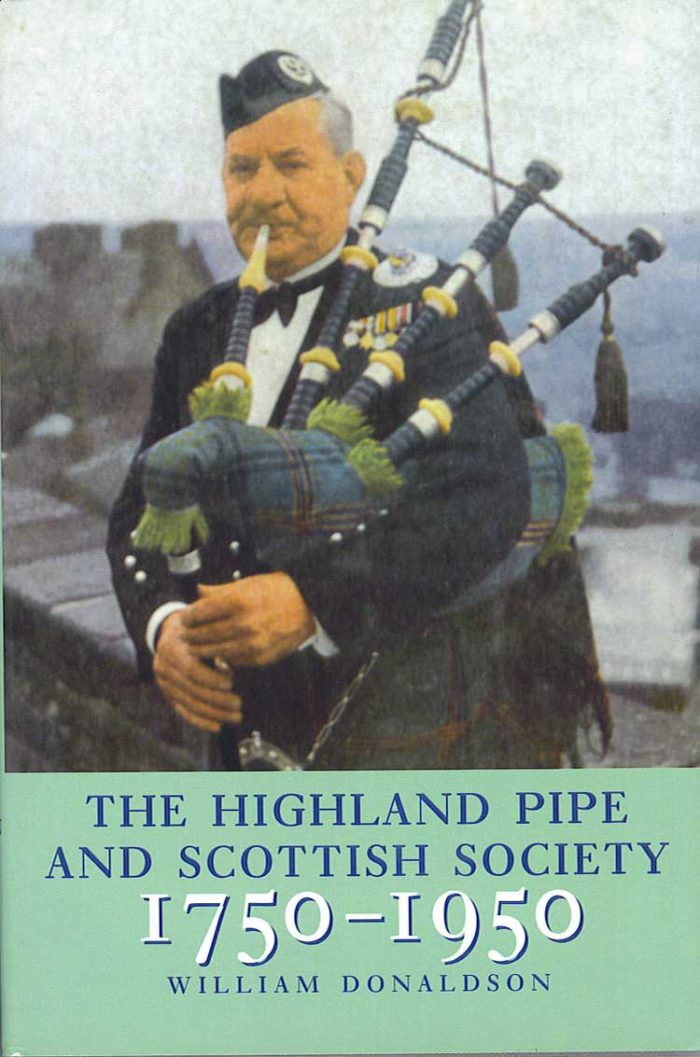 His two books The Highland Pipe and Scottish Society: 1750-1950 (2001) andPipers (2005) are masterly works of research and prose that have broadened the scope of piping literature immensely and occasioned no small amount of controversy.
Dr. Donaldson's work has been recognised by a number of awards including an individual Leverhulme Research Fellowship, the Thomas Blackwell Memorial prize, a Scottish Arts Council prize and a Wingate Fellowship.  Willie Donaldson has been a librarian, an archivist and a teacher. He currently teaches in the English Department at M.I.T., in Cambridge Mass., where he spends most of his time with his wife, Dr. Ruth Perry.
November 2007.